Coaches and community members are proud of the 2016 RLP Hawks football team. From several emails from opposing teams throughout the season praising sportsmanship and class, to positive results on the field, the 2016 was a great success.
While no one was ready for the season to be done, we make NO EXCUSES & NO EXPLANATIONS. This season has done a lot to change the culture of football in Rib Lake & Prentice, as ONE RLP.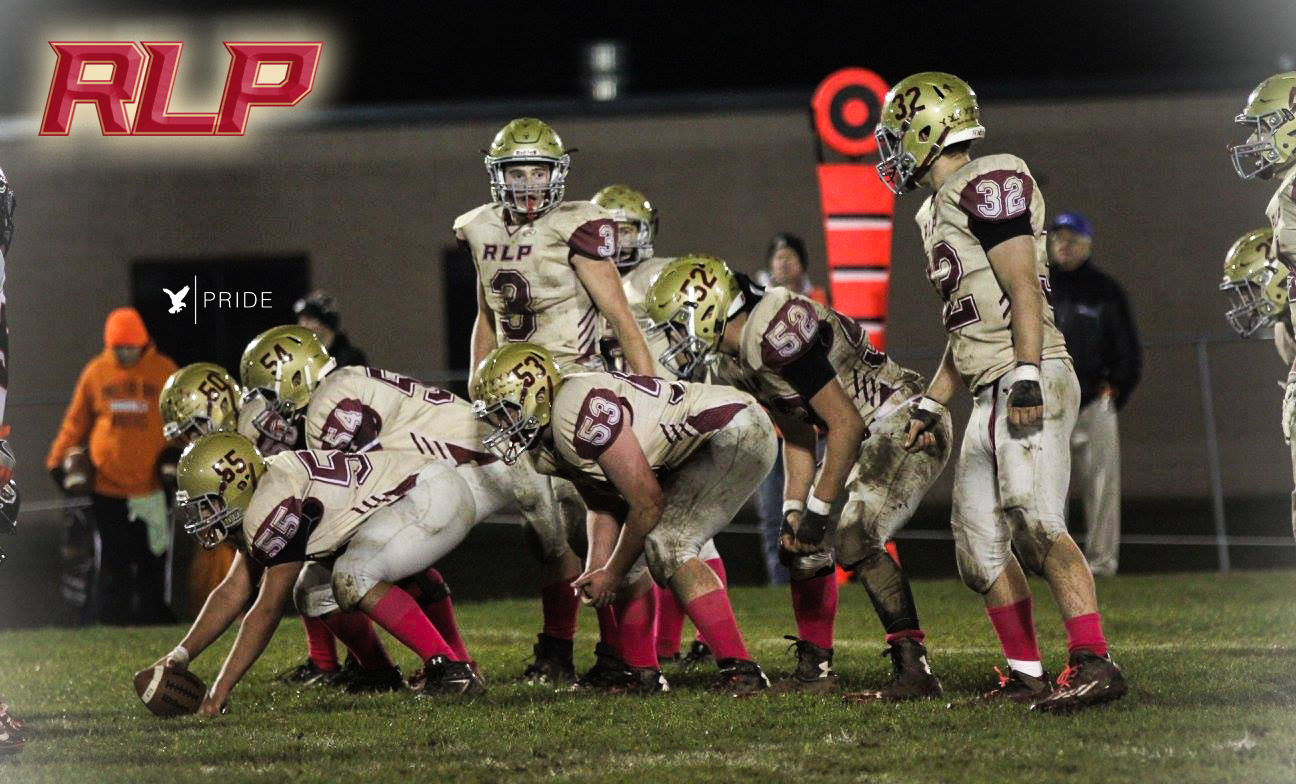 The lessons we learned, work we put in and relationships we built will live on forever! #HawksPride
Our focus this year has been to create an INTENTIONAL culture. It takes leaders to help create this culture based on their BEHAVIORS. These behaviors have created positive results this season and players have built skills that go further than football. It takes a commitment from coaches and players to focus on these behaviors, rather than go through school, practice and games on autopilot. This will help coaches and players in many aspects of their life, avoiding "default-driven" responses and behaviors. If this commitment has been effective, we will see "disciplin-driven" behavior throughout the rest of the school year, in other sports and in the classroom. The coaches' care for the players does not stop because the season is over!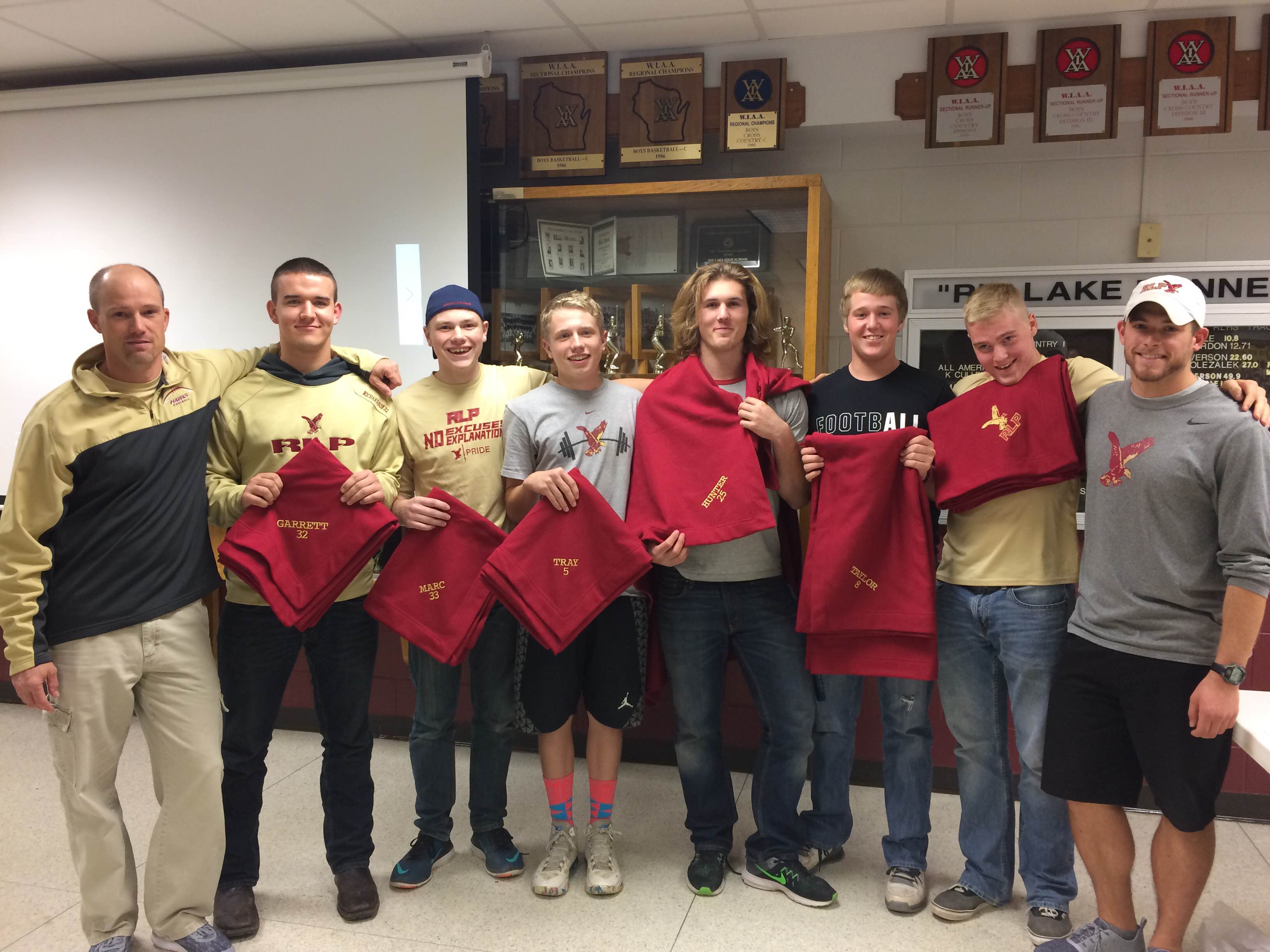 This year's seniors were great examples of not letting their authority overcome their influence. They set a positive example and built the trust of their teammates. Underclassmen will continue this standard making the future of RLP bright!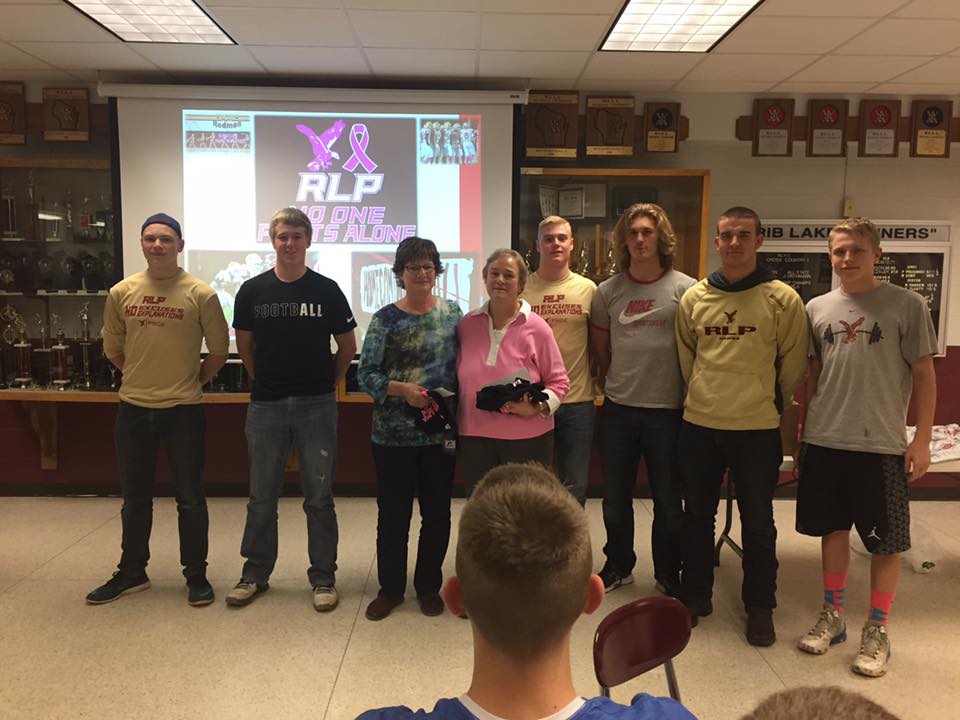 Two families received checks of over $900 from the "Tackle Cancer" game on homecoming. The Hawks will strive to support the community and make an impact throughout the year.
It's the start of a new era in Hawks Football!