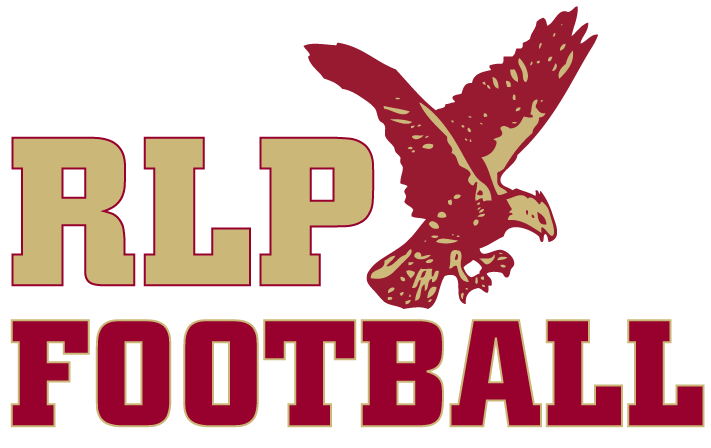 As it finally starts to warm up in Wisconsin, football season gets closer and closer. Hawks coaches have met several times finalzing the summer schedule, season expectations, discussing the blueprint for our CULTURE and more. Here are some updates on RLP Football 2016:
Student-Athlete Meeting - Friday, April 29th @ Rib Lake and Prentice High School
This meeting is for any student currently in grades 6th-11th considering playing football in 2016. Even if you have not made up your mind of whether or not you will be playing this season, you should attend the meeting to gather all information about the special things happening with RLP football before making a decision. Come find out the benefits of being a part of RLP Football, you will not be disappointed!
Parent/Athlete Meeting—Tuesday, May 24th @ Rib Lake High School—7-8 pm
For any family considering 7th-12th grade football in 2016, it is important to have at least 1 parent/guardian attend this meeting. Important information on the 2016 season will be covered:

Specific steps being taken by RLP football to prevent/handle player safety
New and improved tackling techniques based on the Seattle Seahawks NFL-wide initiative
Schedule for the summer and 2016 regular season
Parent involvement via the "Touchdown Club"
Special premiere of the brand new RLP home uniforms
Hawks Youth Football Camp—Friday, June 17th @ Rib Lake High School—12-4 pm
This camp is for students going into 3rd-8th grade. The camp will be led by varsity players and staff, focusing on the fundamentals of football, as well as what makes football FUN! Students do not have to be a part of the Youth program to participate. This camp will not use helmets or pads. Click here for registration.
Summer Team Days—Wednesday -Thursday, June 22nd-23rd—RLHS/Forest Springs
Our summer team days will focus on building on our "Identity" with a blueprint of what we want our culture to be. Wednesday will be more on the field activity at RLHS, while Thursday will focus on team building activities and leadership training. Students will compete in Paintball at Forest Springs for a small fee on Thursday.
2nd Annual Hawks Football Golf Outing—Saturday, July 30th– Noon @ Prentice Pines
The 2nd Annual Outing will be a 4 person scramble, $35 per person (Green fee included). Varsity players will help work the outing and build excitement for the upcoming season. For more information, click on the "Golf Outing" tab above.
Follow on Twitter:@RLP_Hawks
Like on Facebook: RLP Hawks Football