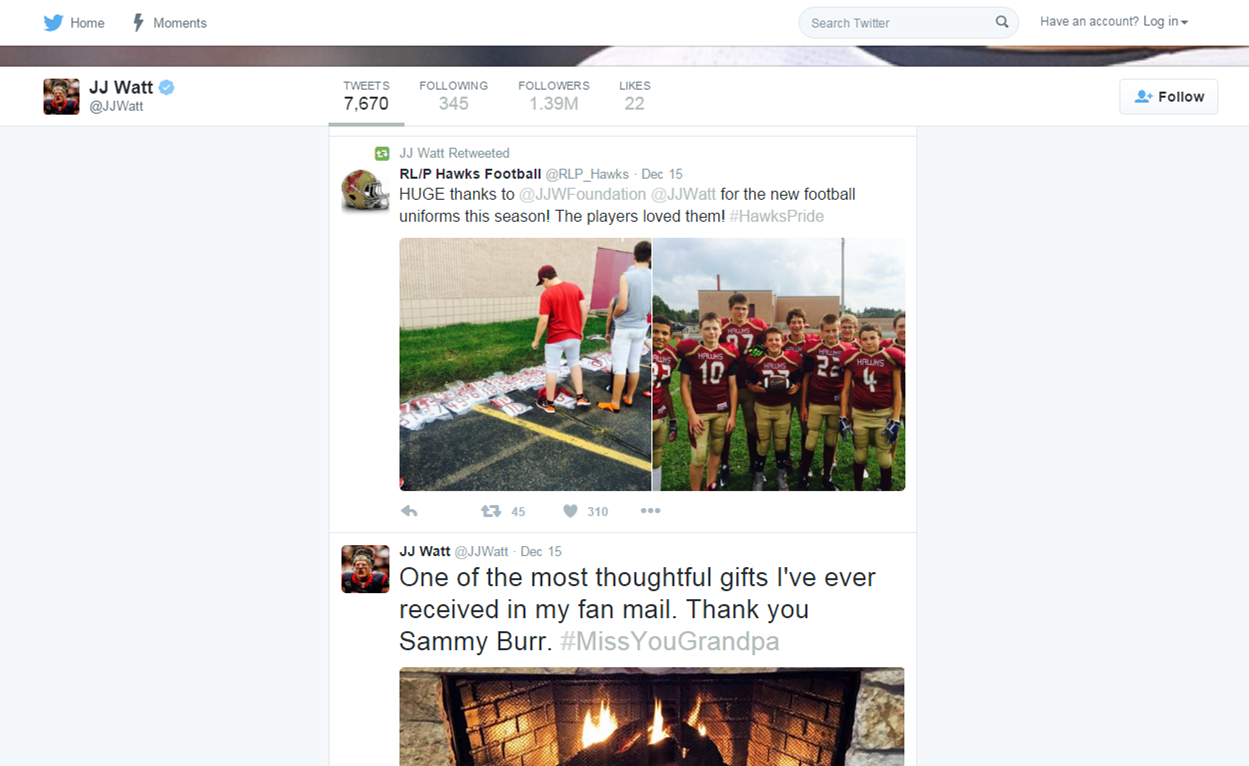 Hawks Middle School players were lucky to have brand new donated uniforms from the JJ Watt Foundation. Above, JJ Watt retweeted the Hawks thank you tweet.
The Hawks Middle School football team played in style this season with brand new home and away uniforms. The uniforms were donated by the JJ Watt Foundation, a foundation who donates athletic equipment and supplies to middle schools across the United States. With over $6,000 worth of uniforms, the Hawks received a huge upgrade from the team's former uniforms, which were handed down throughout the years. The Middle School football team had a successful 2015 season, and they looked good while doing it!
Thank you so much to the JJ Watt Foundation for the generous donation. What a huge step in building a winning culture in the Hawks Football Program. Hawks Pride!
For more info on the foundation, click here.